Thursday, April 21, 2011
The SRG is down because the hosting company is doing some major changes to their infrastructure. Unfortunately I do not have a mirror site, so, that means SRG is down for up to a few days. They say maybe up to five. For those avid SRG viewers all I can recommend is that you spend a little time with the HAR site. I know it is a meager substitute but it is all I can suggest. On HAR look especially to the News page because this month, April, and it's only the 15th, there have already been thirty-four (34) news items uploaded. If you can get through all of those in the next few days while SRG is down then I will be impressed. Because, it is not just that there are 34 items, it is because there are numerous new pages added for each of those News items. It really is a lot of material not to mention the hundreds of new images that have gone up to accompany the News items.
Posted by

Jeff Watt
at 11:20 PM
No comments:

Tuesday, April 5, 2011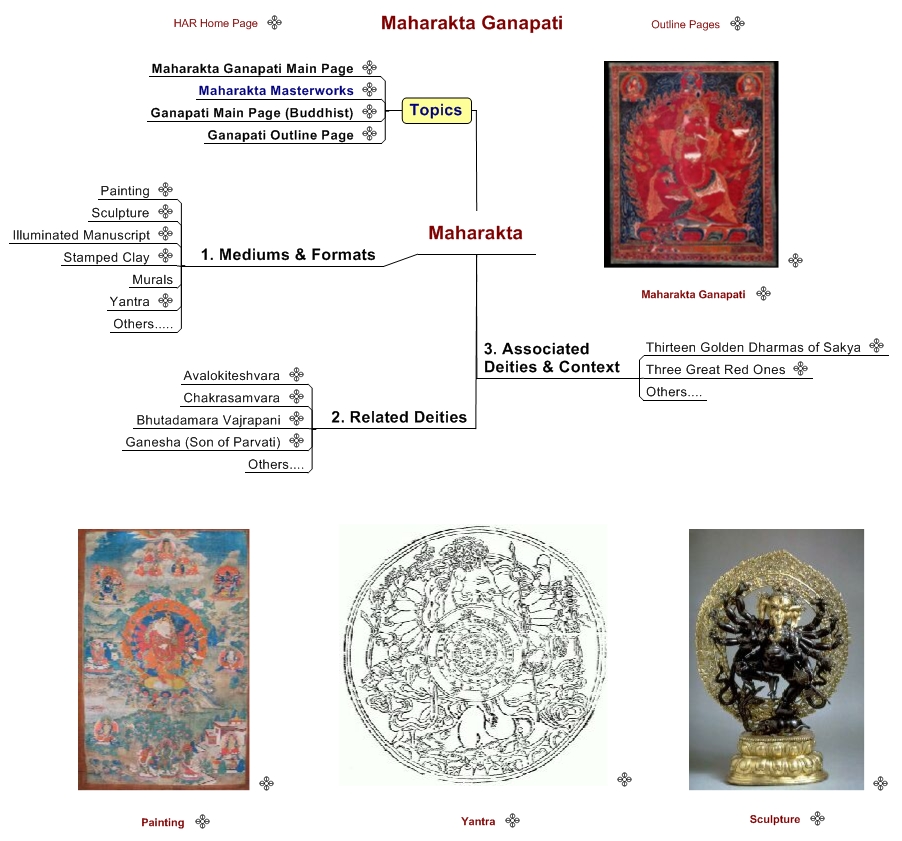 A new outline page for Maharakta Ganapati has been added to the Himalayan Art Resources website along with additional links and cataloguing.
Posted by

Jeff Watt
at 4:22 PM
No comments: